Hey guys - I've been pretty busy lately, but I'm not gonna bore you with that story again. Today I wanted to talk about the books I'm currently reading! I'm not super impressed with any of them, but without further ado...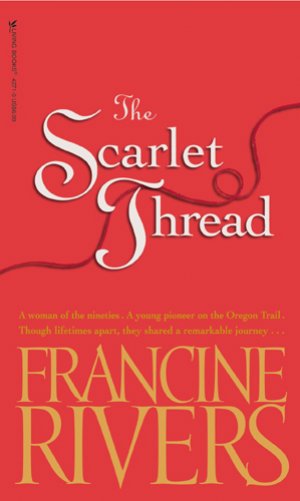 I started reading this book a looooong time ago. I love Francine Rivers books, but this one has been a little slow. I can't seem to get into it. You can find the book on Amazon
here

.
You can also read the story summary there, it's really not a terrible book and a friend has promised me that it's really good at the ending, I just can't seem to get into the story.
The Harbinger has gotten a lot of publicity in the past few months and the story is really quite captivating. I have to say, though, that I was very skeptical when I first started reading this, I went in with an image already conjured up in my head; go in with an open mind!! That's all I'm going to say. The message throughout the story is so very critical, I would definitely recommend this book. However, I feel like I sizzled out a little bit at the end, I need to get myself together and just read! Read more about the book and author
here!
A few friends and I started reading this book together. It's a fictional novel based on the storylines of Job and Dinah. I love how the book makes the characters come alive and I'm excited to get farther into the book. It's really hard for me to read extra stuff right now because of my school work, but this is something that I want to finish! The book is available on Amazon,
here!
That's all that I'm reading at the moment! I've never done anything like this on the blog before, but it might be something that I'll do again. Leave a comment telling me what you're reading right now!!
~ Jessica